Don't get me wrong. Though a "faux pas" translates literally as a "false step," 98.5% of the time, the average French five year old is dressed better than an American of any age. The French have good dressing instilled in their genes. Picking out the right shoes was something they learned in between potty training and coloring inside the lines. Yet, every once and a while, they seem to make some fairly tragic mistakes...


Mistake #1: Leather pants.

They might be just fine if you're a rock star, a model, or Buffy the Vampire Slayer in the late 90s, but if you're a 30-40 year old woman going to work on a Wednesday, they are always a firm and unyielding NO. They are surprisingly common in France, on women, and sometimes men, of all ages, from my high school students (inappropriate for class much?) to aforementioned soccer mom on the bus.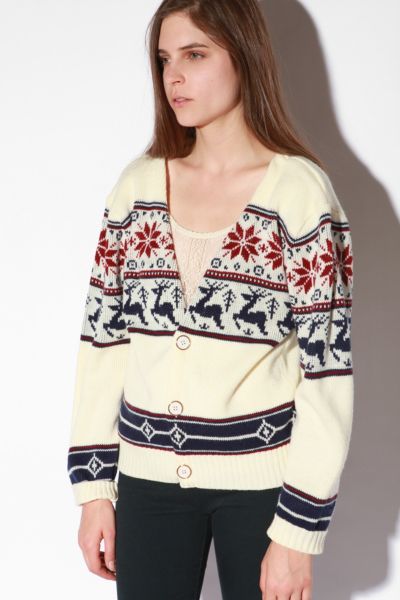 Mistake #2: Un-ironic fair isle sweaters.

These are incredibly popular among all of the cool, hip, young people, but they're not hipsters. They're wearing the sweaters your mom wore in December ten years ago, but not as a subversive statement or for a theme party. They're wearing them for real.
Mistake #3: Polyuerethane puffy jackets.

This is mostly a culture-clash thing. In the U.S. you wear these jackets if you live in the ghetto, and you're an idiot. But in France, it has nothing to do with being poor, and it has no racial or socio-economic implications. Everyone wears them. Old ladies, men, children,
everyone
. And it's pretty jarring to see something on your sweet elderly neighbor that you would usually equate with the guy approaching you in a dark alley, about to mug you. Even if they come in cool colors here, even if they have belts that cinch at the waist to give you a little of your shape back, I just can't reconcile the two opposing images. They're just too... tacky.
Mistake #4: Harem pants.

I see so many uber-chic girls outside the high school I teach at who are immaculately pretty and well styled. Hair done, make-up done, furiously smoking, scarves and utterly amazing tops and jackets on, killer heels, and then... harem pants. Honestly, it ruins the whole thing. They're absurd on top of stiletto heels, or with anything else! Unless you're about to ride on a magic carpet, skip it.
I
think the floral pair on the right are close to giving me actual physical pain.
What does Don Draper have to say about these poor fashion choices?
He is not having it.