Alexis Mabille Fall 2011 Collection
One of the many reasons Paris is such a remarkable city and such an important cultural landmark is because it is the only city that has ever really mastered haute couture, the extravagant, luxurious fashion which is designed only by the best and fitted personally to each client. The only customers keeping couture in business, literally the only people who can afford it, are movie stars and Arabian royalty. New York, London and Milan each showcase ready-to-wear, which is couture's cheaper, more casual counterpart. Ready-to-wear is what is sold in designer boutiques in designated sizes like "normal" clothes. But Paris is the only place where couture is created and shown.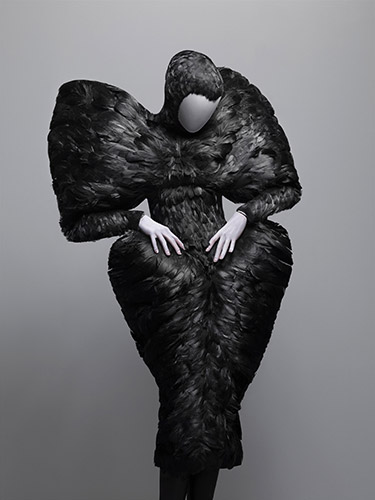 Alexander McQueen Met Exhibit
"So what?" you may be asking. The idea of uber-fancy dresses for uber-rich people probably has no bearing on your daily life. And why should it? Isn't it just a shameless indulgence participated in by the kinds of people who dye their dogs to match their outfits?
To me, this would be viewing couture in the wrong light, in a way which cheats both it and you. Couture isn't about being bought. In fact, it's so labor intensive that it rarely makes a profit and is created solely to celebrate the craft. Ready-to-wear is what sells. Couture is what
inspires
.
Alexander McQueen
Don't view couture as a commodity. Rather, view it as art. Couture fashion shows are like trips to a museum, where you go to be touched, to feel awe, where things that you didn't know could be created are sewn and paraded down runways like dreams come to life. If you've ever stared in admiration at a painting or a sculpture, if a movie or a book has ever left you in a state of quiet introspection, if you've ever sat in nature or looked at an urban skyline at sunset and you've felt wonder, then you can appreciate couture as well. In it's purest form, it's a celebration of feminine beauty, meant to enrich the soul.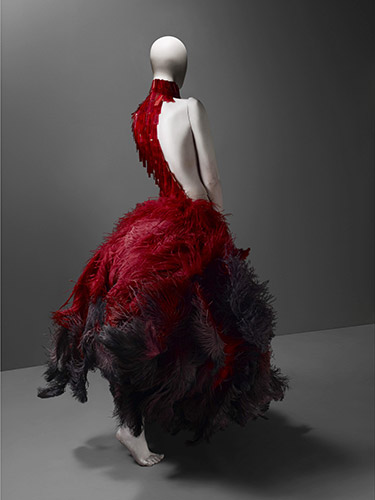 From the Alexander McQueen Exhibition at the Met
Recently I read the book Almost French, by Sarah Turnbull, an Australian journalist who moved to Paris and for one magazine ended up covering her first couture show. She says,

"...Every moment was spellbinding. I loved the thrill of seeing these mad, amazing clothes swish past my feet, the deliriously imaginative setting that made it seem like high theater rather than a fashion show. I adored the champagne, the extravagance.... The urge to touch is overwhelming. This is not fashion. This is fairyland. Inspiring. Moving. Magical.... A showcase for wild creativity and craftsmanship… I'm awed by the mastery of technique that underpins haute couture. Its importance goes far beyond providing Oscar-night outfits to Hollywood stars. Rather haute couture is about history and tradition, passion and beauty, art and inspiration--everything that makes France a measure of civilized life."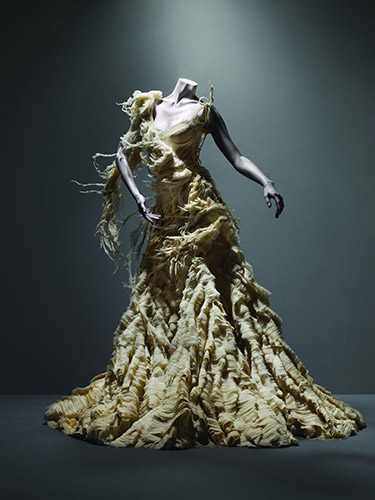 Alexander McQueen